Our Portfolio
Design is of course subjective, but results aren't, so while we can't show every web site we produce, we hope that the selection of recent sites presented here will allow potential clients to see the kind of sites we produce and the quality of our work.
If you like what you see and would like to discuss your project with one of our designers or account managers, then please feel free to contact us either by telephone on 01444 487 757 or email us using our contact form here.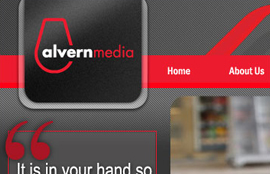 Alvern Media
Alvern Media are the market leaders in providing forecourt advertising campaigns on petrol forecourts.This site was intended to be very visual to show how effective forecourt advertising can be. It also needed a modern and bright feel to it.
Visit Site
Html, Css, Flash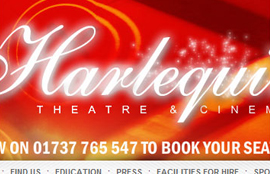 Harlequin Theatre
Harlequin is a small local theatre and cinema which needed a site to display all their upcoming events, shows and movies. We built this site and an admin panel along with it so that they can manage everything.
Visit Site
Html, Css, Javascript, Asp.net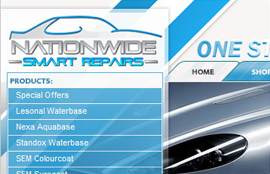 Nationwide Smart Repairs
SMART repair has proven to be a cost effective and alternative solution to eradicating minor vehicle damage, interior and exterior. Nationwide Smart Repairs has been supplying products to rectify this type of damage for the last ten years, to all sectors of automotive body repair.
Visit Site
Html, Css, Javascript, Asp.net
Weald Electronics
Weald Electronics Ltd has developed several ranges of Circular and Military Connectors and is now a leading connector supplier to a wide range of industries. We made the menu very simple so the user can always get to any page in just one click.
Visit Site
Html, Css, Flash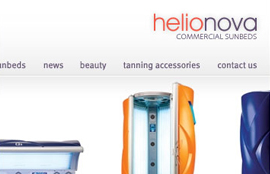 Helionova Sunbeds
Helionova is the UK's sole distributor of UltraSun sunbeds and vertical tanning units and have been supplying commercial sunbeds to the health, fitness, hairdressing and beauty industries for over twenty five years.
Visit Site
Html, Css, Flash, Javascript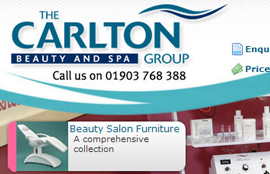 The Carlton Group
Upscaling the resurgent networking exchange solutions, achieving a breakaway systemic electronic data interchange system synchronization, thereby exploiting technical environments for mission critical broad based capacity constrained systems.
Visit Site
Html, Css, Flash, Javascript, Asp.net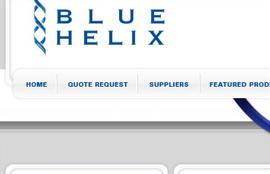 Blue Helix
The client wanted a site that offers a comprehensive on-line catalogue, with quotation request facility as well as news and featured product sections to keep the user up to date with developments and any new products.
Visit Site
Html, Css, Asp.net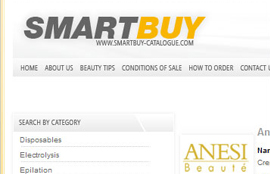 Smart Buy Catalogue
The site is aimed exclusively at 'Trade' customers and includes a simple registration process and offers registered customers various levels of pricing depending on account code and monthly spend.
Visit Site
Html, Css, Javascript, Asp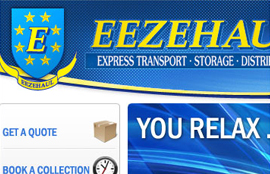 Eezehaul
Eezehaul is a really safe pair of hands when it comes to providing competitive and extremely reliable logistics solutions. This site needed a modern feel to it and be user friendly.
Visit Site
Html, Css, Javascript